A tropical country like Indonesia is a blessing with an allure you can't quite find anywhere. Its slow pace and inviting holiday vibe never failed to call out those who are sick and tired of their 9 to 5 routine and rapid pace of the working environment. The archipelago is not only famous for its beautiful people, nature, and culinary sensation but also its biodiversity especially in terms of these fresh exotic fruits.
If you find this post on your browsing venture, chances are it is probably a sign for you to take days off for holiday or you are searching for your to-do reference for your holiday in Indonesia. Anyway, Agri Fresh fruit export company in Bali is here to help you sort the iconic Indonesian fruits you should give a try when you travel to Indonesia.
What You Will Find in This List of Fresh Exotic Fruits
If you are in search of holiday references for Indonesian fruits to try when you are in the country, trust none other than your #1 if not the best fresh fruit export company in Bali. As one of the leading fresh fruit exporters in Bali, we know our drill and game in the fruit export industry.
This list contains 10 must-try fresh exotic fruits from Indonesia. We will reveal each good reasoning why you want to give a taste to each fruit on our list and characteristics that make them iconic. Therefore, you can imagine before finally deciding to savor them. Here we go~
#1 Durian the Exotic Fruit that Have Amazing Taste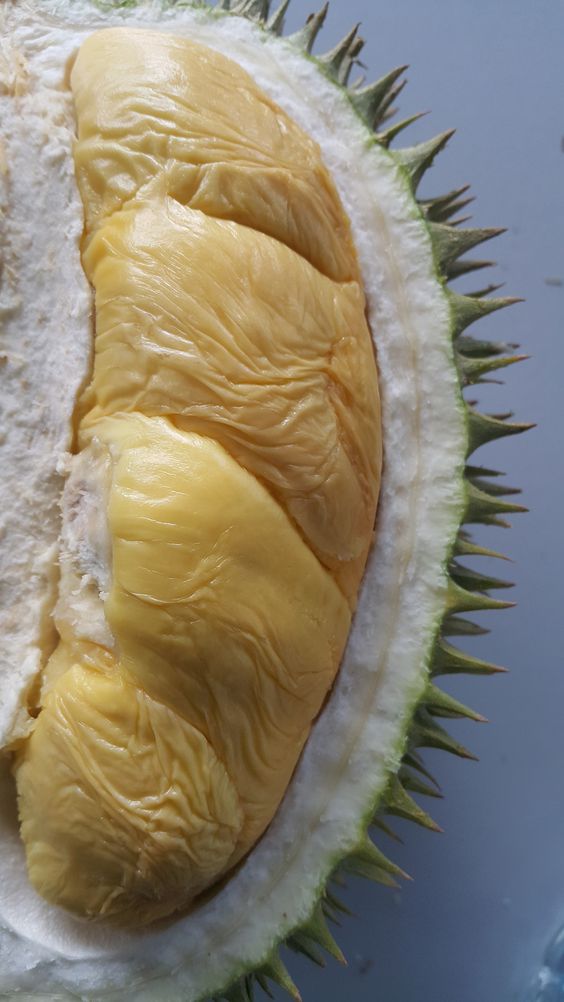 Despite the potent smell and its rough thorny skin, durian has an amazingly sweet flavor. You can almost tell if there is any durian around by the smell of it. Not everyone fancies the smell of course. In some cases, public transports also ban this fruit like those in Singapore, Japan, Hongkong, and many more. The smell is not trashy, yet it is authentic. We are sorry for people who feel like throwing up because of this fruit's smell but seriously, it tastes wonderful!
Take extra precautions when opening the fruit. It's almost like exploring a treasure, once you cut it open in two you can still give a solid press to both pieces and find bountiful flesh inside. It is yellow and the texture is a bit custardy containing lots of fiber and potassium. Durian is also high in calories and has a high amount of good fat in it.
One of these fresh exotic fruits from Indonesia has tons of health benefits from regulating the digestive system, to prevent you from stroke, dementia to insomnia because of the tryptophan content. Make sure to eat it in moderation because too much durian can trigger weight gain too.
#2 Bali Pomelo the Exotic Fruit that Have Big Size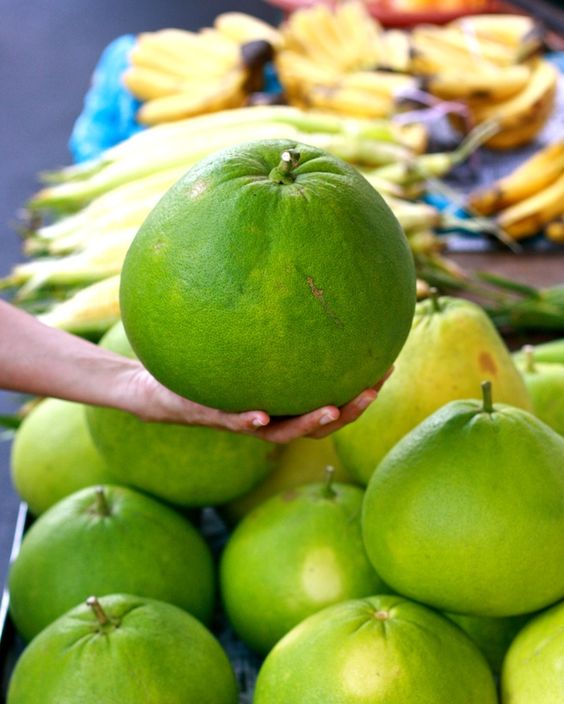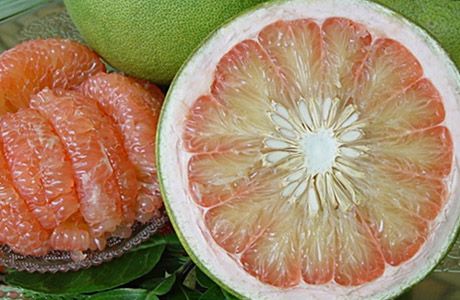 It is notably the largest kind of orange there is in the world. Also known as Jeruk Bali or pomelo fruit, one can weigh about 1-2kg. The skin is green in color but the inside is pinkish or reddish; certainly not your regular orange color. The meat of Jeruk Bali might look wet but it is a bit dry, you can almost separate each pulp of the thick meat yet don't do that. You need to relish it in a big bite to understand its balanced taste of sourness and sweetness. In Indonesia, the fruit usually appears in fruit desserts with rujak seasoning and savory dishes too.
Jeruk Bali or pomelo is a great source of vitamins, protein, fibers, and antioxidants that can support your weight-loss journey, keep your heart healthy, and prevent you from free radical's damage.
#3 Mangosteen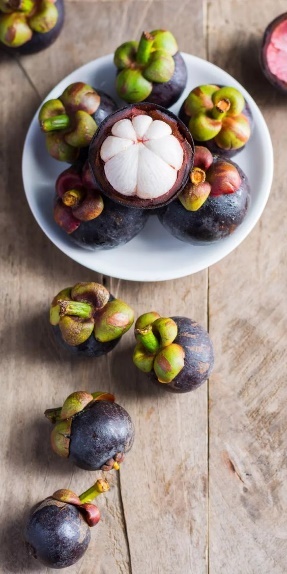 While the meat is white, this round cutie has a dark purple outer skin and red inner skin. Mangosteen is a versatile fruit where you can make use of both the skin and meat. The skin is usually extracted and consumed in a form of a supplement containing an anti-cancer, antimicrobial, anti-inflammation substance called xanthone. Whereas the meat in the core of the fruit has a sweet and sour taste. If you are aiming for the sweet ones, always pick mangosteen with a rugged skin.
#4 Rambutan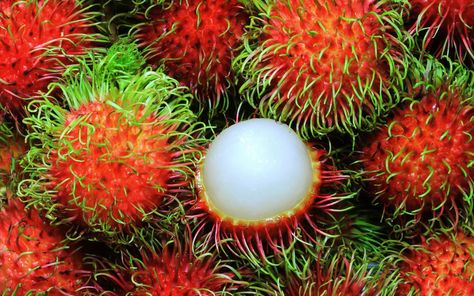 Rambutan in the Indonesian language means hairy. You can easily identify this fruit from the hair that fills its whole outer red skin. The meat inside is pale white, springy, and sweet. Consuming rambutan can reduce your risk of cancer. Also, it makes a natural cure for constipation and relaxes your digestive system. Because of the high amount of fiber and protein, eating rambutan can make you feel full longer as well.
#5 Java Apple
This one is also known as a water apple because of the high-water content. If you have performed thorough washing, it is safe to munch the whole fruit (skin and meat) like an apple. The seeds in the center are small. The shape is like a bell with dark red color for the skin. The taste is not too sweet and the texture of the meat is thick and crisp, perfect for rujak. This exotic fruit helps control diabetes, lower bad cholesterol levels, and much more.
#6 Mangga Harum Manis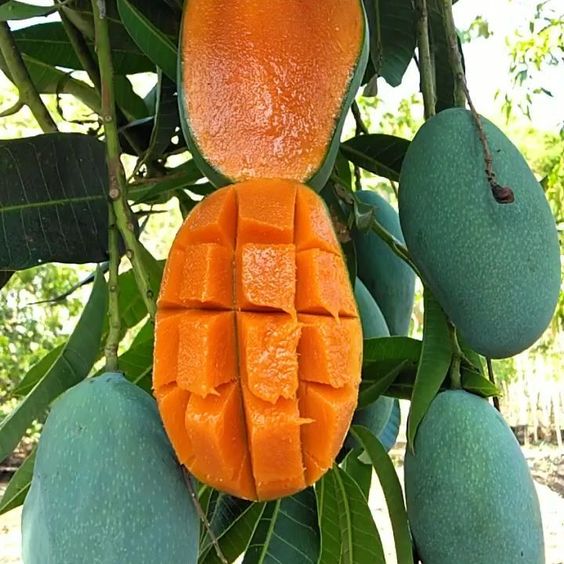 There are diverse kinds of mango all around the world, but this one is the most favorite in Indonesia. It is big and super sweet when in season. Mango fruit can be used in almost any desserts you could ever think of and beverages. It is just so good and popular that this fruit is highly demanded and exported to other countries like Singapore, China, and the Middle East. Consuming Mangga Harum Manis helps you maintain eye and skin health, weight, and increases body resistance to multiple infections.
#7 Salak or salacca zalacca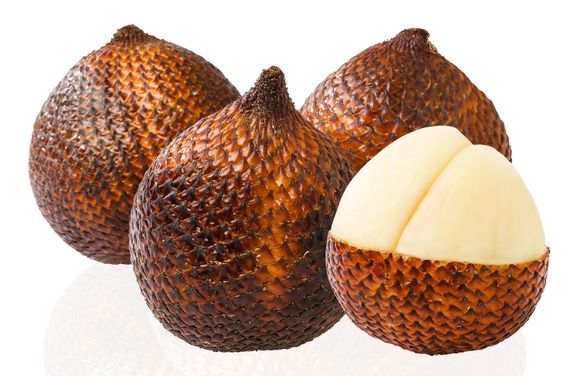 The scaly skin in salak is the reason why you can't underestimate the peeling process for this exotic fruit. You might cut your finger if you are not careful enough. The skin is in fact, thin and can be used as a tea ingredient that can improve diabetes. When it comes to the meat, as you can see, they are thick and crisp. The taste is also sweet but not too overly. Consuming salak can help brighten your skin, prevent constipation, and manage gout. Indonesian loves to enjoy salak raw or boiled down.
Related article: 7 Things You Need to Know about Salak Bali Fruit
#8 Jackfruit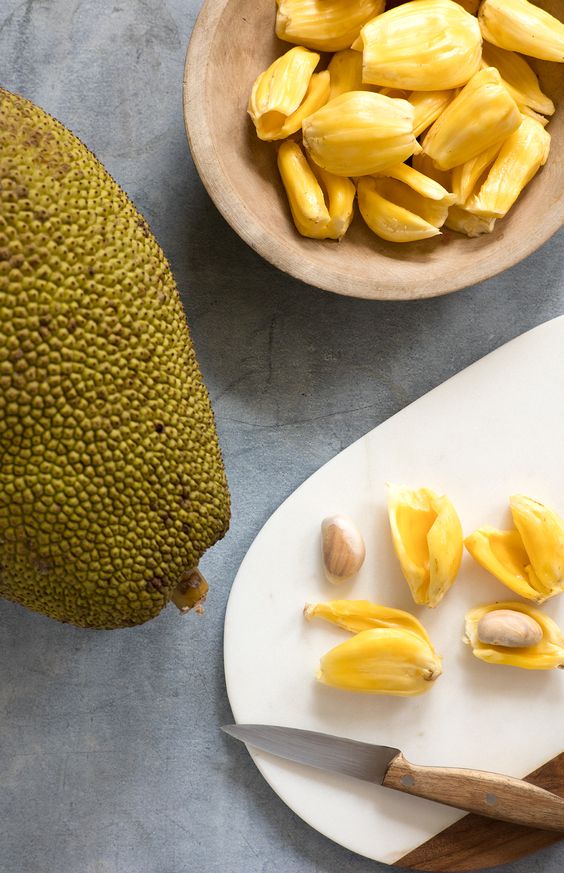 Jackfruit is massive in size with the pale green outer skin. It has scales but they are not as sharp as those of salak fruit. The great thing about this fruit is that you don't need to wait until it is ripe before you can consume it. If it is not mature, you can use it in savory food like soup. In season, the flesh will turn yellow in color and sweet in flavor. However, jackfruit is gummy that's why after cutting the fruit into two big pieces you need to wash down the sap on your knife and hands.
You can eat the flesh and dehydrate the seed inside before frying it. The contents in jackfruit can reduce your risk of cardiovascular disease, speed up the wound healing process, and improve the digestive system.
#9 Ambon Banana
Banana is a mainstream fruit you can locate everywhere you are but in Indonesia, the winner will be Ambon Banana. The locals enjoy having this fruit as it is since the meat is soft, easy to digest with no seeds, and sweet. Moreover, people love including bananas in their diet plan. It is a source of energy that contains about 99kkal/10gr. Since it is digested slowly in your body, it allows your digestive process to run slowly. As a result, you feel satisfied easily.
#10 Wuluh Starfruit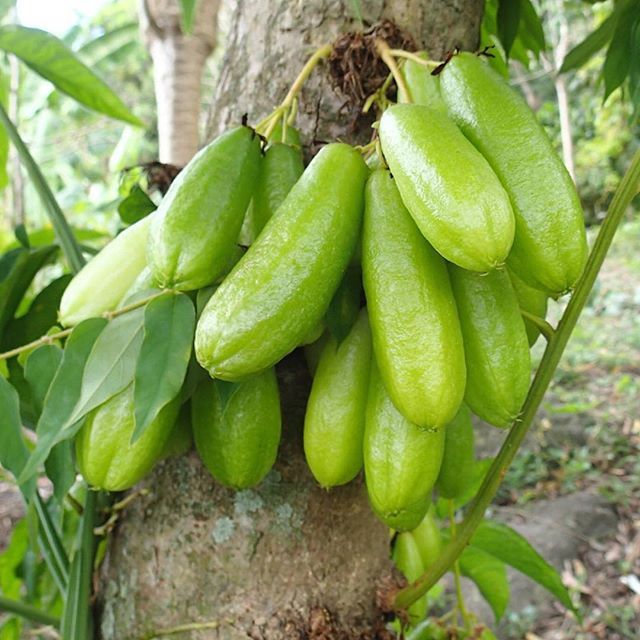 Welch starfruit has a strong sour taste. Compared to the regular size of starfruit that might weigh similarly to your palm, this one is as big as your thumb or finger. Your tongue might not stand the sour taste but if you add this as a main ingredient in a sambal and seafoodrecipe, it is otherworldly delicious. You can also make it a great addition to Indonesian fruit pickles. Starfruit has tons of health benefits. The water in starfruit has a high concentration of oxalic acid and is useful for cleaning and whitening teeth and skin. It also contains nutrients such as vitamins (A, B complex, and C), protein, and minerals (such as phosphorus, calcium, and iron) that are good for your overall body health.
Share These Selections of Fresh Exotic Fruits with Your Travel Partner!
To make sure you will not miss out on trying this curated list of fresh exotic fruits from Indonesia you should give a taste of your travel to the country. We hope as everything gets better; you can fly at ease to Indonesia this year.