Good morning! Having a great, positive outlook for the day always starts with a fulfilling and heartwarming breakfast, don't you agree? It's easy to get super cranky when you miss out on having your meal in the morning while at the same carrying out your strenuous 9 to 5 routine. Preparing your morning breakfast at some point is a zen activity and relaxing. After all, it's more than just mixing the batter and realizing the fresh fruit breakfast ideas you are inspired by from the internet. It's about putting your focus on the peaceful process and enjoying every bit of it and having the yummy output following in the end.
Today, we'll share 3 plain easy fresh fruit breakfast ideas you can incorporate for your days. They make awesome morning booster especially with the great addition of fresh fruits.
4-Ingredient Applesauce Yogurt Parfait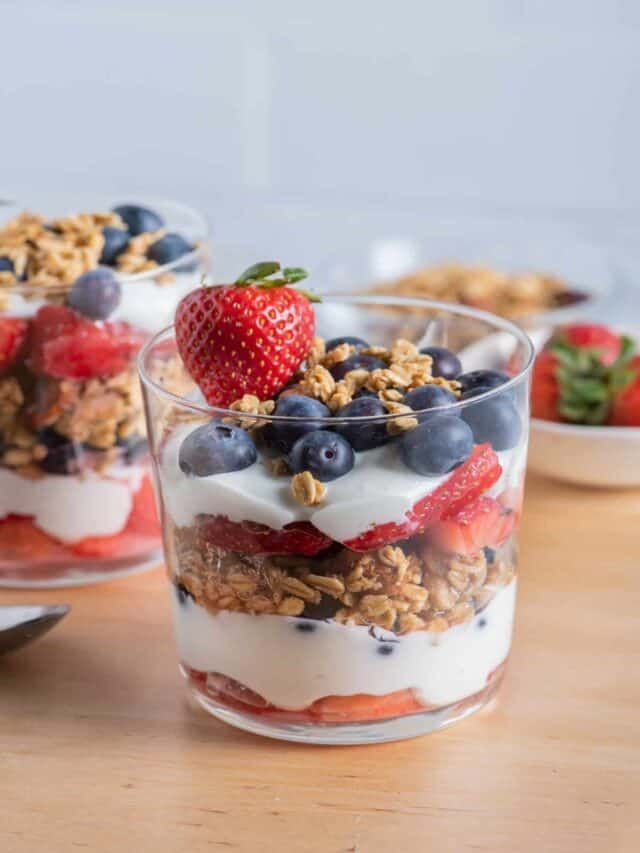 This is one of our favorite fresh fruit breakfast recipes. It's quick and simple and, they only use 4 ingredients. This recipe makes about 4 servings and each only amounts to 158 calories.
Ingredients
1 cup or 16 tbsp sweetened applesauce
½ cup or 8 tbsp granola
½ cup or 8 tbsp vanilla yogurt
Sliced apples and kinds of berries such as blueberries, strawberries, blackberries, etc. (depending on your choice)
Instructions
Grab 4 small bowls or glasses. Start by spooning 2 tablespoons of granola to each glass at the very bottom. Make layers of yogurt and applesauce with a measure of 2 tbsp of vanilla yogurt and 4 tbsp of applesauce. Lastly, sprinkle with some fruits of your choice either strawberry or blueberry.
Fresh Fruit Breakfast Bowl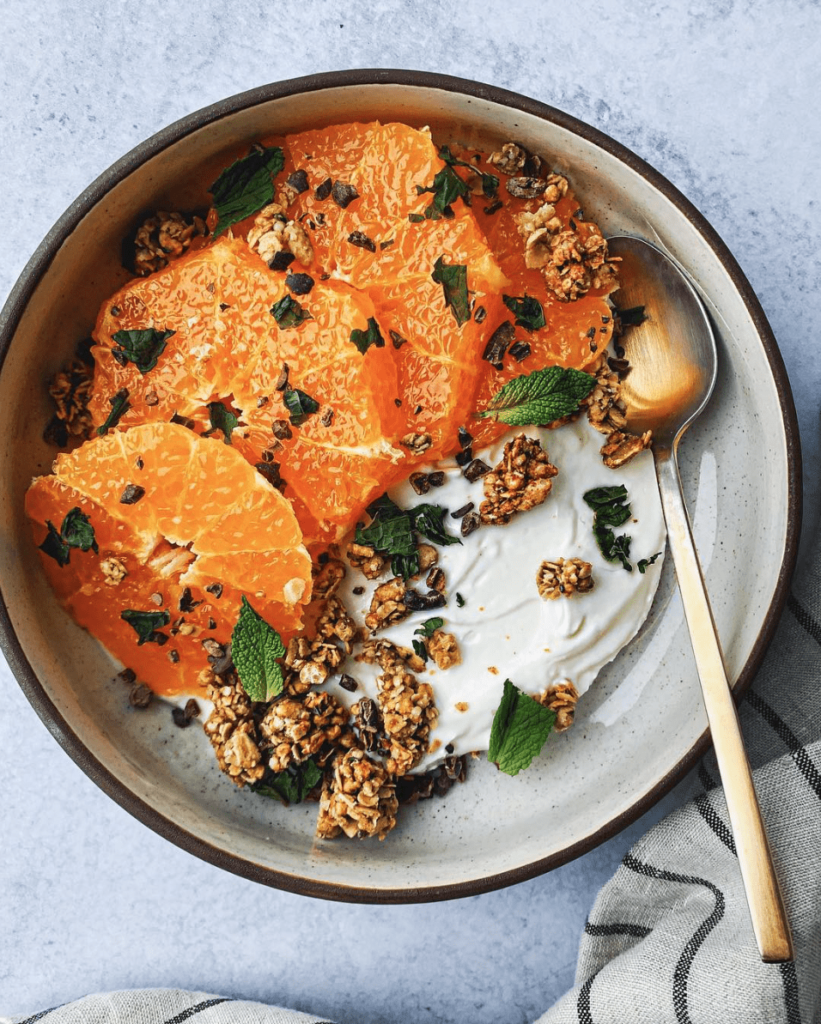 People on a special diet just love munching on a fresh fruit breakfast bowl. It's only over 100 calories per bowl, one of the easiest recipes there is, and healthy as well. What's more, is that the ingredients are always available on your kitchen staples. Today, we're making one serving of fresh fruit in a bowl. So, what're you waiting for, let's cook!
Ingredients
Selections of fresh fruits that you have cut up (bananas, apples, strawberry, etc)
120 gr yogurt
Sprinkle of orange extract
1 tbsp honey
2 tbsp granola
Grated orange zest
Instructions
To assemble your fresh fruit breakfast bowl, combine in the following order: yogurt, honey, granola, orange zest, and the extract, and lastly place the fresh fruit on top of the ingredients.
Easy Overnight Oats with Fresh Fruit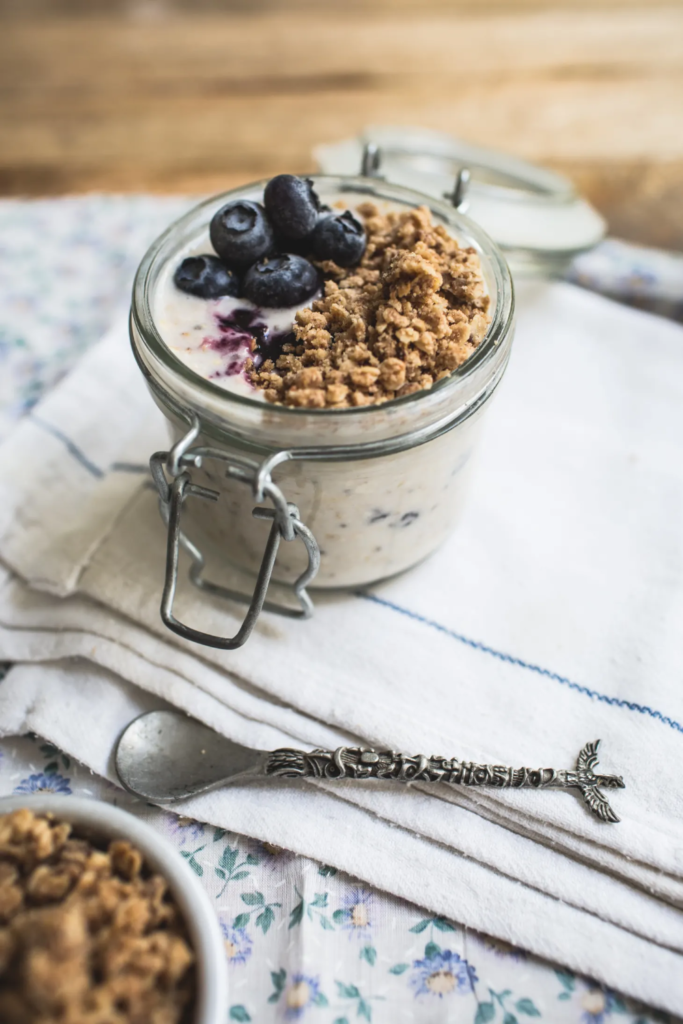 This one might require further preparation at night before you can enjoy it in the morning. For this recipe, you are going to use rolled oats instead of quick oats. But to make the basic overnight oats itself is also a piece of cake and doesn't require any machines or intensive labor. It amounts to over 250 calories per cup and its filling effect lasts for quite a long while that it supports your cutting weight program. The ratio for the oats and milk you're applying when making the recipe is 1:1. If you aim for pudding-like consistency, you can mix more chia seeds within.
Ingredients
½ cup or 8 tbsp dairy-free milk
½ cup or 8 tbsp rolled oats
¾ tbsp of chia seeds
Peanut butter
Sliced bananas
strawberries
Instructions
Combine rolled oats, chia seeds, milk, and a bit of peanut butter for extra flavor and protein. Stir thoroughly until it leaves no clumps. Seal your jar with a lid and let it chill in your fridge overnight. The next day, add your toppings such as sliced bananas and strawberries then it's ready to be served.
Have you tried our fresh fruit breakfast recipes?
If you love our recipes above, don't forget to tag us on Instagram @agrifresh.id and we will be very happy to have your post or story featured on our feed. Find exotic fruits of Bali, Indonesia with no fuss with us. Check out our other pages or contact us to order our fresh local produces from wherever you are now at +62 8113854404.